30 aprile 2019
Hello,Greetings from Emaar Dubai!
Emaar is a pioneer of master-planned communities in Dubai, having developed the world's tallest tower, the iconic Burj Khalifa, the most visited mall in the world, The Dubai Mall, The Dubai Fountain, and many more. As part of a new real estate master plan, to be developed in the seaside historic Port Rashid area, we are looking at similarly attaching historical events to our development. Therefore, we wanted to explore the possibility of bringing the historic Palio Di Siena race to Dubai, taking place in a new street circuit in our masterplan. Please let me know if you would like to discuss further, and if you have any questions.
Kind Regards,
18 maggio 2019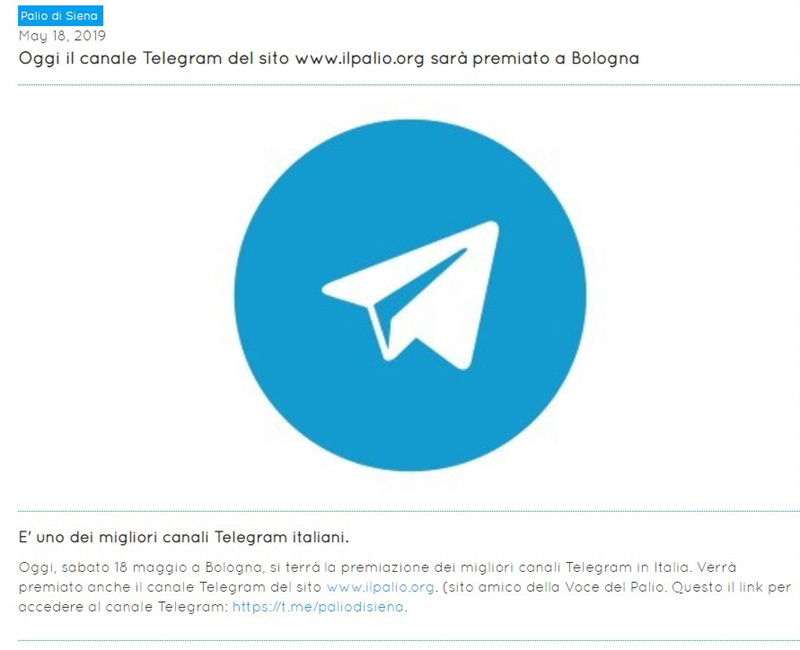 (dal sito www.lavocedelpalio.it)
30 maggio 2019
BUON COMPLEANNO !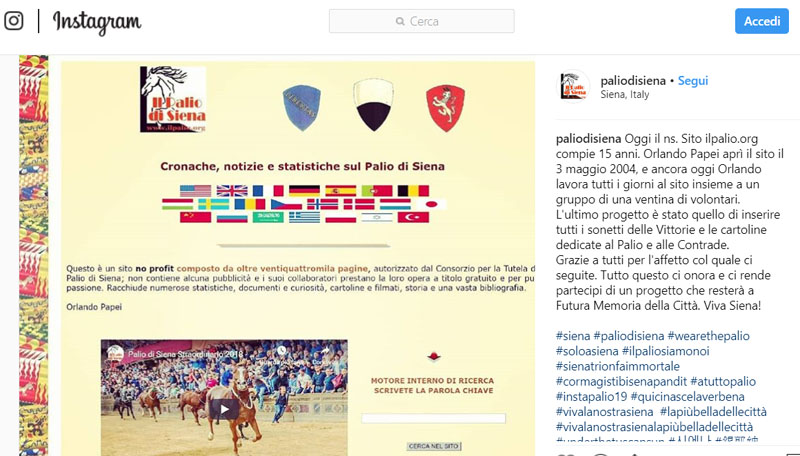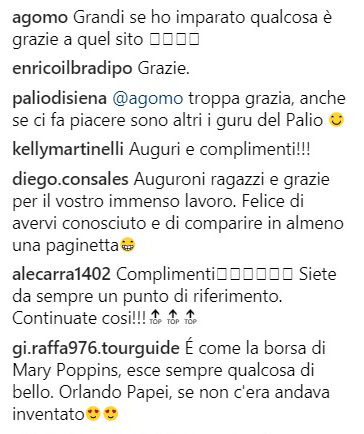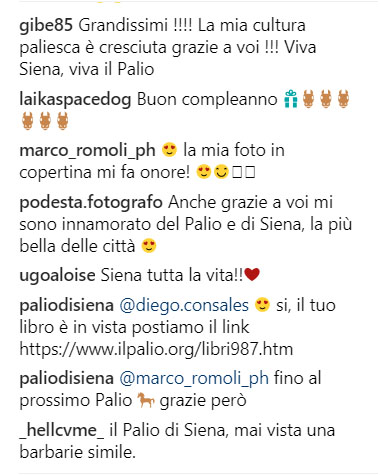 5 giugno 2019
Volevo sottoporre all'attenzione dei curatori del sito un articolo che ho scritto sulla mia esperienza da turista al Palio di Siena. Chissà che non possa esser d'ispirazione per altri a saperne di più. Se vi andasse di leggerlo rimando al nostro sito
www.babelerrante.com
Grazie e cordiali saluti
Francesca